.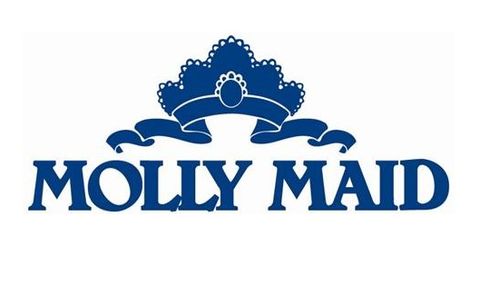 MOLLY MAID is one of the UK's leading management franchise brands. For more than 30 years MOLLY MAID has been providing professional house cleaning services to households across the UK. Recent independent research carried out shows that MOLLY MAID is the most recognised brand in the UK's £2.7 billion domestic cleaning market. The fact that as many as 60% of customers buy from brands they are familiar with, means that becoming a MOLLY MAID Franchise Owner opens doors to customers' homes, and gives you a significant advantage over your competitors.
As a MOLLY MAID franchisee, your job will be to develop and promote the business and manage your team of cleaners; you do not do the cleaning work yourself. MOLLY MAID is an excellent choice if you want recurring revenue, too, as up to 90% of your business will be repeat business.
MOLLY MAID has won several top accolades, including most recently a finalist in the 2016 BFA Franchisee of the Year. Annual sales for the organisations have grown consistently over the last five years, culminating in a record year in 2016 with nearly 9% growth. And now you can be part of their success story.
How much does a MOLLY MAID franchise cost?
The investment to start a MOLLY MAID domestic cleaning franchise is: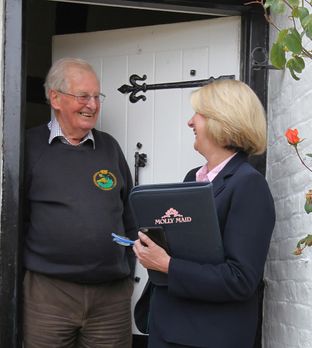 Franchise Start up package £7,975

Marketing Launch Programme £9,000

Total £16,975+ VAT
MOLLY MAID has good relations with all the leading banks and up to 70% (including working capital) can normally be financed to start your domestic cleaning business, subject to status.
The MOLLY MAID Franchise Opportunity
Never has there been a better time to buy a franchise in the domestic cleaning industry. There will always be a demand for a House Cleaning Business, because essentially, dust will keep falling. MOLLY MAID is an internationally recognised brand. Operating in the UK for nearly 30 years, their brand's reputation gives you instant credibility and access to customers from day one.
MOLLY MAID's trained and uniformed staff are covered by their industry-leading insurance to provide customers with peace of mind. Customers are offered a flexible and bespoke cleaning service, giving them more time for the things they enjoy.
The benefits of becoming a MOLLY MAID Franchisee
MOLLY MAID are passionate about their brand and it's something they are very proud to share with new franchise owners.
By joining MOLLY MAID these are some of the things you can benefit from:
70 franchise owners nationwide and over 350 cars on the road provides a good level of brand awareness across the country

A distinctive image – many people know MOLLY MAID by their highly recognised pink and blue

A full member of the British Franchise Association
Each of the MOLLY MAID franchise areas have been carefully designed through market research ensuring that you get access to 12,000 potential customers regardless of which area you choose.
A MOLLY MAID business has comparatively low set up and low fixed costs and you'll have a positive cash flow from day one.
What support will you receive?
At MOLLY MAID you'll always have the support you need from people who genuinely care about you and your House Cleaning Business.
Your support includes:
A dedicated and experienced Business Advisor to support you in building and managing your business

Access and support from the entire MOLLY MAID network – including an online portal, annual regional meetings and a bi-annual convention

Specialist support from employment law experts

Bespoke software and tools to effectively manage the operation of your House Cleaning Business

Incentivised rewards and recognition – including awards, rebates and exclusive clubs

Expert third party suppliers supporting you in key areas of the business: Payroll, vehicles, insurance, bookkeeping and accounts
Is the MOLLY MAID Franchise for you?
MOLLY MAID Franchise owners come from all walks of life. With their years of experience, MOLLY MAID believes people with some or all of the below skills and attributes become the most successful franchisees:
Hard working

Good communicator

Enthusiastic

Energetic

Driven

Able to follow a system

Charismatic

Caring

Thorough
Where we are looking to recruit
We have new franchises available throughout the UK. To find out available areas near to you, please 'request free info' below. We also have a number of franchise resales available.