Bluebird Care, the UK's leading homecare provider, have won the UK's top accolade in franchising.
Following a rigorous judging process Bluebird Care were awarded Gold at this year's bfa HSBC Franchisor of the Year Awards.
The awards, held at the International Conference Centre, Birmingham, played host to 32 finalists across 11 categories. In addition to the Franchisor of the Year category, Bluebird Care were also finalists in the Young Franchisee of the Year category.
Victoria Webber, franchisee for Bluebird Care Lincoln, earned a well deserved place as a finalist at the awards ceremony after progressing through a highly competitive Young Franchisee of the Year category.
To win the Franchisor of the Year award Fiona Williams, director of operations for Bluebird Care through a presentation and responding to questions from the panel of judges, demonstrated the company's excellent employee support, company culture, innovation and commitment to franchising ethics.
Over the last year we have developed new technologies within the care sector and created a number of new initiatives, raising awareness of industry related issues and ensuring our franchisees and their teams are recognised for their dedication, hard work and commitment through our own Franchise of the Year Awards and Bluebird Care Awards respectively.
Duncan Berry, COO at Bluebird Care commented:
We are absolutely delighted to have received this recognition from the franchise industry. It really endorses the strength of the brand and level of support that is provided to help further differentiate our network of franchisees. There is a huge amount of collaborative effort that goes into delivering in excess of 21,000 home care visits each day and we feel very honoured that the Bluebird Care business has been recognised in this way.
Pip Wilkins QFP, Chief Executive at the bfa, said:
Bluebird Care's achievement is truly inspiring and as judges, we couldn't help but notice the team's hard work and overall excellence in growing their franchise. We are excited to see how the business shapes itself in the near future.
Andrew Brattesani, UK Head of Franchising at HSBC, added:
All finalists were exceptional and therefore selecting the winners was a difficult decision. I was genuinely impressed by Bluebird Care and wish the team further success as they grow their business.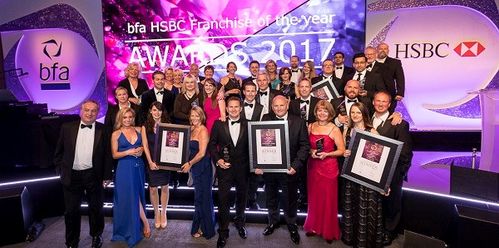 -
Bluebird Care is a leading home care franchise. To find out more about the UK's best franchise opportunities please Click Here
For more information on the winners, visit the bfa website.
SHARE: