The Best Business and Franchise Opportunities in the UK
Welcome to FranchiseExpo.co.uk, your one-stop shop for franchises for sale in the UK. Be sure to search our complete franchise directory and get a jump start on the franchise opportunity you've been looking for. We make it simple to search franchises by industry, investment, region and company name to help in your quest for the perfect franchise or business opportunity.
Search by:
Featured Opportunities of the Month
Really Awesome Coffee
With over £700 million spent each year on coffee in Britain and more customers choosing to drink gourmet espresso-based drinks the mobile coffee industry is currently a very exciting sector to work in. Learn more…
Ableworld
Ableworld are the largest mobility and stairlift retailers in the country. An Ableworld franchise offers prospective franchise partners the opportunity to invest in both sides of the business - a Mobility Superstore and an accompanying Stairlift Business in a defined franchise territory. Learn more…
Expense Reduction Analysts
ERA is a network of specialist procurement advisors. Our franchise partners have been expertly trained to enable organisations to save money and boost business performance through effective procurement, improved supplier management and smarter spending. Learn more…
Kare Plus
Kare Plus is a leading provider of nursing and domiciliary care, supplying medical and non-medical personnel to NHS hospitals, private health and care facilities, and those requiring care in the home. Learn more
SureLet
SureLet has been providing a fresh, exciting and innovative lettings franchise opportunity for over 10 years. The support, care and attention that each and every franchise receives is the reason our company continues to grow. Learn more
Clean Cut Franchise is a network of hardworking Franchisee's delivering first class gardening services to the general public. ...
We are in serious danger of having to rewrite our income predictions for year one franchisees here at Clean Cut Franchise following the incredible results experienced...
Record breakers!
It's been an excellent year for Driver Hire and its franchisees. Another strong set of weekly turnover figures for the final week in March completed an outstanding twelve months. All of which helped D
Ableworld opens its 20th store
Ableworld, the UK's leading mobility retailer are proud to announce the opening of its latest Franchise in Gloucester! With more franchise openings in the pipeline it's going to be another year of exp
Business Performance –Not a shot in the dark
There is an old saying in business," if you cannot measure it, you cannot manage it". How true this is for so many franchise systems and for franchisees who operate within those systems.
Why franchise your business – or 5 Star Franchising
Put yourself in the mind of many business owners, they'd like to expand but resources funds and time are all against them. They know that by working longer days and weekends they could free up some more time, at the expense of the family, but money and people, they go hand in hand and are another problem altogether.
Auditel Franchise Opportunity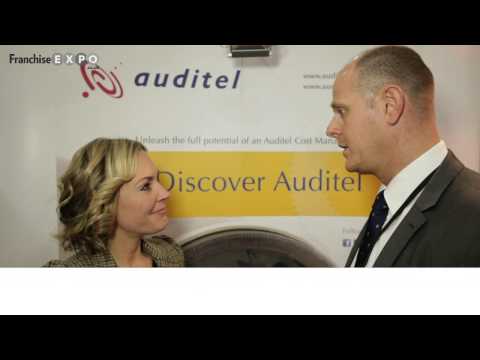 Matt Sidwell - Business Coach
Matt Sidwell - Business Coach for Auditel explains their unique franchise opportunity.…
Franchise Events & Publications
Franchise Opportunities by Industry