The Best Business and Franchise Opportunities in the UK
Welcome to FranchiseExpo.co.uk, your one-stop shop for franchises for sale in the UK. Be sure to search our complete franchise directory and get a jump start on the franchise opportunity you've been looking for. We make it simple to search franchises by industry, investment, region and company name to help in your quest for the perfect franchise or business opportunity.
Search by:
Featured Opportunities of the Month
St. Joseph's Wealth Management
A service designed to build a shared understanding of your wealth objectives and to translate these ambitions into actions. Learn more…
Ableworld
Ableworld are the largest mobility and stairlift retailers in the country. An Ableworld franchise offers prospective franchise partners the opportunity to invest in both sides of the business - a Mobility Superstore and an accompanying Stairlift Business in a defined franchise territory. Learn more…
Really Awesome Coffee
With over £700 million spent each year on coffee in Britain and more customers choosing to drink gourmet espresso-based drinks the mobile coffee industry is currently a very exciting sector to work in. Learn more…
Clean Cut Franchise is a network of hardworking Franchisee's delivering first class gardening services to the general public. ...
Bruce Miller, aged 55 is Autosmart's latest new starter and is trading in the Perthshire area....
Business Performance –Not a shot in the dark
There is an old saying in business," if you cannot measure it, you cannot manage it". How true this is for so many franchise systems and for franchisees who operate within those systems.
CNA's Passage to India
One of Europe's largest independent recruiters is expanding its horizons even further by launching an enterprising venture in India. CNA Executive Search, part of the Pertemps Network Group, is now op
Why franchise your business – or 5 Star Franchising
Put yourself in the mind of many business owners, they'd like to expand but resources funds and time are all against them. They know that by working longer days and weekends they could free up some more time, at the expense of the family, but money and people, they go hand in hand and are another problem altogether.
Pilot Operations
It's widely accepted that for franchising to work properly it must be based on a proven business format. Pilot operations are where the proof comes from, and they are used throughout the life of the business to test the original business concept; to test whether the concept can be transferred to other sites and other people ; to test the effect that franchising will have on the operation of that concept ; to test the effect that franchising will have on the original business ; and to test new ideas for subsequent development of the network and system.
What does 2014 hold for you?
Made your New Year's resolution yet? Always seems a strange question, even during December but in truth few of us think far ahead when it comes to planning. But maybe in 2014 you should, because it could be a different proposition all together for you
Auditel Franchise Opportunity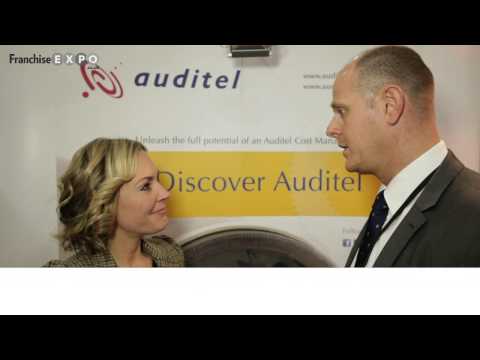 Matt Sidwell - Business Coach
Matt Sidwell - Business Coach for Auditel explains their unique franchise opportunity.…
Franchise Events & Publications
Franchise Opportunities by Industry