Berkshire Company Celebrates 25th Anniversary with Record Breaking Turnover!
A Berkshire hygiene supplies company has double cause to celebrate after reaching 25 years in business and achieving record turnover.
-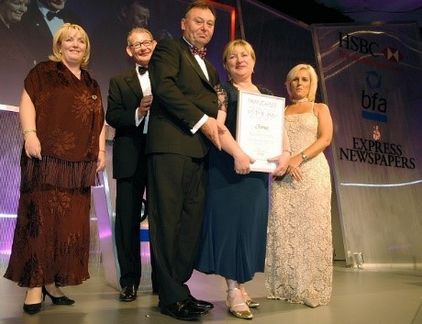 Image 1: Stephen and Margaret Crink receiving BFA Franchise award.
-
Stephen and Margaret Crinks have grown their Chemex franchise to a near £750,000 a year business with four employees since starting from scratch 25 years ago.
The business supplies hundreds of customers across Berkshire and North Wiltshire with a hygiene consultancy service backed by 600 products.
The couple recently invested in a 2,200sq ft service centre at Great Bedwyn near Marlborough to help meet demand from its growing customer base which covers the M4 corridor.
Stephen and Margaret's success has been praised by Chemex Managing Director Michael Graham who said: "Stephen and Margaret are a wonderful example of how to be successful in business. They provide exceptional customer service and help hundreds of businesses across West Berkshire and North Wiltshire to maintain a first-class hygiene regime."
Mr Graham said the franchise had built up an excellent reputation and supplied prestigious clients such as the three-star Michelin restaurant The Fat Duck at Bray run by Heston Blumenthal.
Stephen Crinks said: "It is very satisfying that so many top-class establishments rely on us to make sure they have the best possible health and hygiene regime. We have grown the business year on year and although we work hard, I enjoy every minute. Each day I get to meet lots of wonderful people many of whom have been loyal customers for many years. I also owe so much to Margaret who provides the all-important admin and organisation which has been vital in enabling the business to flourish and grow."
-
______________________________________
-
Chemex is one of Europe's leading suppliers of cleaning products and has a 600 strong range including biological based products. The company has more than 50 branches across the UK serving a wide range of businesses including food and hospitality, healthcare, leisure and facilities, education and automotive.
-
Want to find out more? Click
'Request Free Info'

to the left!
SHARE: