THE INTERNATIONAL FRANCHISE SHOW CELEBRATES 10 YEARS!
-
- PRESS RELEASE -
-
The International Franchise Show's next exhibition; April 5th and 6th will see the mark of 10 years running! Having recently acquired MFV Expositions, Comexposium is thrilled to be welcoming back old faces to the shows' 10th anniversary celebrations and greeting new brands on this special occasion.
-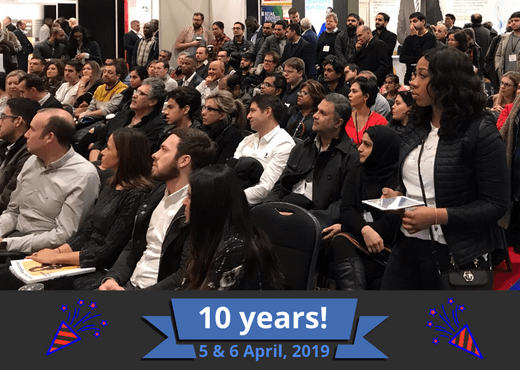 -
Comexposium strives to ensure The Franchise Show meets expectations each and every consecutive year by delivering value, inspiring others and providing growth in the franchise industry. The hot topic for our next show focuses not only on those established industry leaders, but also on suppliers, new franchise brands and international franchises (after all 8% of our audience already comes from international fields). In short, the UK's biggest franchise show is set to be even bigger!
At the Franchise Show you'll have the opportunity to see over 180 exhibitors, attend 80 seminars from some of the industry's best-known experts, gain personal 1-2-1 advice, experience interactive features and network with key decision makers. The Franchise Show is the perfect event for anyone looking to start-up a franchise, is already a franchisor/ franchisee, is interested in becoming a franchisee, or anyone who wants to gain knowledge, advice or help from suppliers, seminar talks, or advice zones.
Still not sure? See why you should attend or exhibit from past exhibitors below.
-
"The Franchise Show is organised and runs like a smoothly oiled machine from start to finish. What's more, first class training is provided free! We have already had one franchise sign-up as a direct result of the show."
Liz Darcy Jones, Non-Executive Director, Beatons Franchising Ltd
-
"As someone who has exhibited at every Franchise Show at London ExCel since its launch back in 2009, it has been great to see the increase in number of exhibitors so that it has now become the largest franchise show in the UK. I look forward to exhibiting again in 2019."
Clive Sawyer, MD, Business Options
-
Want to come celebrate our 10th anniversary? Get your free ticket here or click here to get in touch about exhibiting at the 2019 event! Need further info, contact mfvshowmarketing@gmail.com.
-
- ENDS -
-
The Franchise Show at ExCeL London has seen significant growth over the years making it the biggest franchise exhibition in the UK, both in terms of exhibitor and visitor numbers; joining MFV worldwide events that are most significant in their respective countries, and all supported by their Franchise Associations. Couple this with our recent acquisition by Comexposium (the 3rd largest event organisers in the world) we are confident that 2019 will see our biggest event in the UK to date.
SHARE: