Dream Doors®, the UK's #1 kitchen makeover franchisor, and part of Neighbourly®, has appointed Edward Brewer as Managing Director with immediate effect.
---
Previously director of UK sales at Dream Doors, Ed is ideally positioned to lead Dream Doors through the next phase of growth and he will work alongside Philip Carr to ensure a smooth transition and handover of all responsibilities through to the end of the year.
-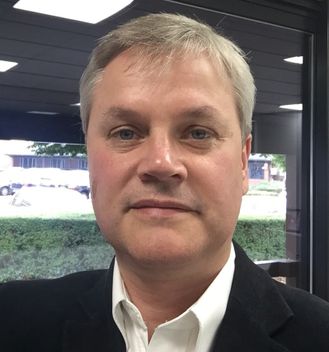 -
Ed will report directly to Philip Carr, who has just been appointed as the new UK Managing Director for Neighbourly, and will work closely with all the Neighbourly UK brand leaders, including James Kelly for Countrywide Grounds Maintenance®, Sue Moore for Bright & Beautiful® and Pierre Jeannes for Drain Doctor®, Mr. Electric® and Aire Serv®.
"I am hugely proud of my new appointment at Dream Doors and I am really looking forward to this next phase of growth for our brand. Phil has been instrumental in implementing the brand's long-term expansion strategy for the past couple of years and I am looking forward to ensuring this carries on into the future. Dream Doors is a fantastic success story and my aim is to continue to strengthen and build on our offering to ensure we keep our position as the leading supplier in the industry," commented Ed Brewer.
Philip Carr, UK Managing Director of Neighbourly, added: "Having worked at Dream Doors for over four years, Ed was the obvious choice to take over the running of the business. Not only has he grown the business in turnover exponentially this year, but he has shown real leadership and commitment to growing our service proposition, network and like-for-like sales. I would like to wish Ed every success in his new role and it will be a pleasure to hand direction over to someone of Ed's calibre."
Neighbourly in the UK consists of six brands with over 250 franchisees across the UK. The brands include Aire Serv, Bright & Beautiful, Countrywide Grounds Maintenance, Drain Doctor, Mr. Electric and Dream Doors with three support offices in Banbury, Manchester and Portsmouth. You can find out more about the following Neighbourly brands right here on Franchise Expo:
-
-
-
-
Neighborly is a holding company of 22 service brands, focused on repairing, maintaining and enhancing consumers' homes and businesses. The company operates online platforms that connect consumers to service providers in their local communities that meet their rigorous standards as a franchisor across 15 service categories.
SHARE: