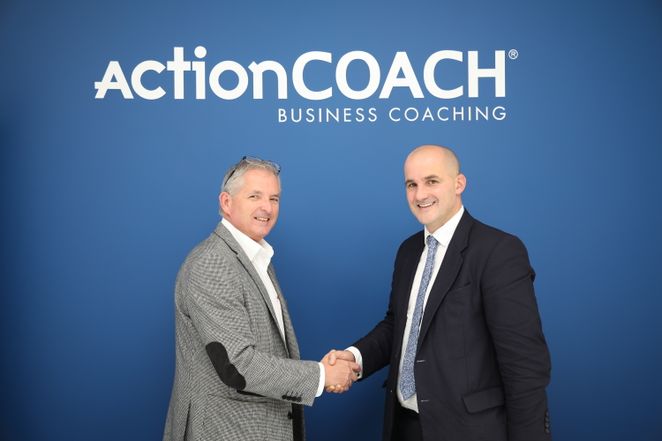 Business coaching giant,
Action

COACH

, has joined the Northern Powerhouse to help boost the profile of the North as a leading location for UK business.

ActionCOACH, the world's largest business coaching firm, currently have 43 ActionCOACH franchise partners in the region and their large sales office in Sheffield.

"Our franchise partners based in the Northern Powerhouse region were pleased to hear our partnership had been approved. It's their record of success with clients that helped to secure the partnership for us. The Northern Powerhouse will now support our events, generating awareness and credibility for all Action Coaches in the area," said the Head of ActionCOACH's Strategic Alliances, Ron Maycock.

The Northern Powerhouse forms part of a government initiative to highlight the scope of opportunity for northern businesses and hopes to improve the quality of life – but not just for businesses, for the economy and the general public too. The ethos aligns perfectly with ActionCOACH's vision to create abundance through business re-education.

ActionCOACH franchise partner, Paul Limb, based in Egerton, was excited to bring the announcement of the partnership to his local community when he met with the Minister of State for the Northern Powerhouse and Local Growth, the Rt Hon Jake Berry MP on Friday. Paul coaches business owners in the area to improve their profitability and efficiency, something which meets with the Northern Powerhouse's goals for the growth of the economy.

"By forming the partnership, we hope to increase awareness of life in the North and create momentum towards our objective of developing sustainable, high-performing businesses, which will in turn attract talent from all over the world to our region. The work our business coaches do, meets the Northern Powerhouse goals for the growth of the economy and we actively encourage business owners to get involved and make a difference," said Paul.

"I am delighted to welcome ActionCOACH to our rapidly-growing Northern Powerhouse Partners Programme. With their commitment to supporting businesses and entrepreneurs across the Northern Powerhouse and throughout the UK to thrive, they are well placed to help us shine a spotlight on talent in the region and demonstrate what the North has to offer," said Jake Berry.

"Creating this partnership is a great opportunity for growth of the whole network," said ActionCOACH UK Co-founder, Ian Christelow. "It highlights our expertise and increases the exposure for franchise partners across the region. Through business re-education and creating abundance, we hope to pave the way for more businesses to get involved."

"We want to create a truly cohesive partnership that will make way for the future for all businesses. There's also a plan to join the Midlands Engine, which works in exactly the same way but supports those in the Midlands. That will allow us to have even more franchise partners benefitting and offer our support and services to more people," added Ron.
---
For more info, hit request free info today!
SHARE: