-

-
- PRESS RELEASE -
Comexposium is excited to announce Ines Jones as the new UK Digital Director for www.franchiseexpo.co.uk.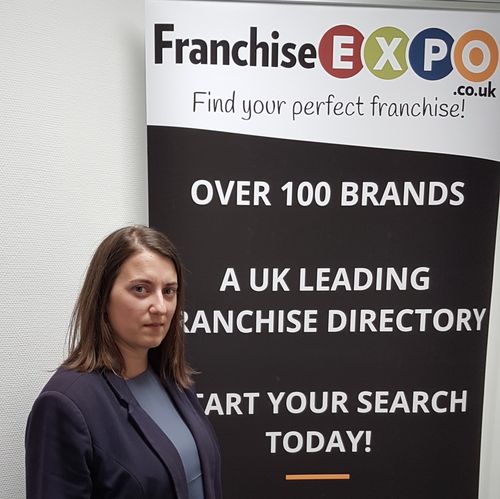 -
The team at Franchise Expo has known Ines for 10 years and she is an old friend of the business, "we are thrilled to have Ines onboard, she has a great work ethic, she is committed to delivering results, and will always give 110% to ensure clients are satisfied". We are confident that Ines will take the site to the next level. Ines has been running several UK leading events as an event director and has achieved a master's degree in Web Technology.
Sales Director of the Franchise Show, Simon Chicken, identified Ines as part of his remit to grow and develop both sides of the business. Simon knows Ines on both a personal and professional level, "I am genuinely thrilled to finally welcome Ines on board, I know we are now in a strong position to continue driving the business forward".
Franchise Expo has tried for over 5 years to get Ines onboard. Ines comments "I have been comfortable running other events and haven't felt the need for change, however I am so determined to get started, introduce myself to clients and the franchise industry as a whole! I have so many great ideas which I would love to get started on, and I am confident I will implement a successful strategy that works for our clients and visitors to site".
When Ines discovered Franchise Expo has integrated new lead acquisition technology which will increase the number of qualified leads clients already receive, Ines was sold and jumped at the opportunity. The new system will increase the number of qualified leads clients receive adding greater value. To add to this, Franchise Expo will be adding new packages offering greater value for money with increased benefits; including FE News involvement; the new industry leading magazine being launched next month!
If you want to find out further information on the new launch, contact Ines at ines.jones@comexposium.com.

-
- ENDS -
-
Franchise Expo is one of the UK leading online franchise directories and has been running for over 15 years. The site is continually optimised, uses the latest smart search metrics and SEO, is updated with regular news and PR content, and now brings in over 100,000 monthly website traffic! Being the sister company of the UK's biggest Franchise Show, as well as the Worlds' 3rd largest events company (Comexposium), Franchise Expo can capitalise on these benefits and deliver unrivalled results.
SHARE: