Despite the UK's economy on the brink of recession, weakened by Brexit uncertainty, Drain Doctor®, one of the UK's largest drain clearance and emergency plumbing company, is optimistic about the growth of the industry having seen many of its businesses grow by a fifth in the first half of the year.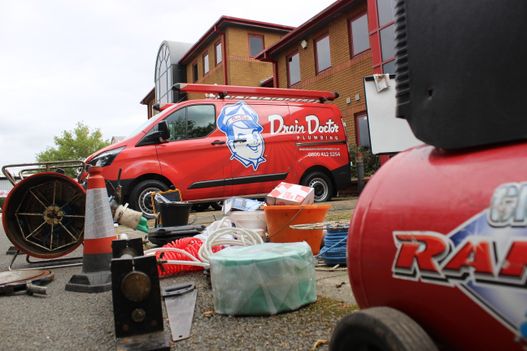 -
Drain Doctor, which has over 60 franchise locations across the UK, has grown substantially in 2019 with an average increase of 20% from its top ten franchises when compared to the same period in 2018. Mersey (31%), Bristol & Gloucestershire (28%), Ayrshire and Glasgow South (27%) and North West (27%) have all continued to strengthen their businesses as a result of enhanced customer service and satisfaction.
Joshua Barker, Marketing Manager for Drain Doctor, said: "Dealing with political uncertainty is part and parcel of a business and this has been taken to extremes over recent years. With the nature of Brexit still ambiguous, many businesses have been holding back, but we have not seen this with our franchise businesses. This year we have invested heavily in our marketing communications and technology in order to leverage the combined power of our franchise network in a consolidated approach. For example, we launched a new website in the spring and enhanced our digital presence, and already, we have seen a substantial increase in traffic to the various platforms and users interacting more with our content."
Pierre Jeannes, Managing Director for Drain Doctor, added: "We are a values-based business with a company ethos that stands central around integrity and honesty and this has enabled our business to provide superior 24/7 customer service to our wide range of domestic and commercial clients. We are proud of our world class Net Promotor Score of 83, a management tool which gauges the loyalty of customer relationships, particularly as we compare very favourably with global customer service focused companies. We are only half way through the year, but I am confident that we will continue to expand our business and offer the same level of service for every job our technicians carry out."
Drain Doctor provides a 24-hour emergency plumbing, blocked drains and drain repair service throughout the UK. It is an established national brand that delivers a local service to customers across the UK.
Drain Doctor is one of the trade service brands for Neighbourly, part of the world's largest franchisor of home service brands.
- Ends -
---
About Neighborly

Neighborly is a holding company of 22 service brands throughout North America, U.K. and Europe, focused on repairing, maintaining and enhancing consumers' homes and businesses. The company operates online platforms that connect consumers to service providers in their local communities that meet their rigorous standards as a franchisor across 14 service categories in the United States and in Canada. The company was founded in 1981 as Dwyer Group and is based in Waco, Texas.
SHARE: