PRESS RELEASE
-
We are delighted to announce our official partnership with the Restaurant & Takeaway Innovation Expo, a portal into the future of the restaurant and takeaways sectors.
-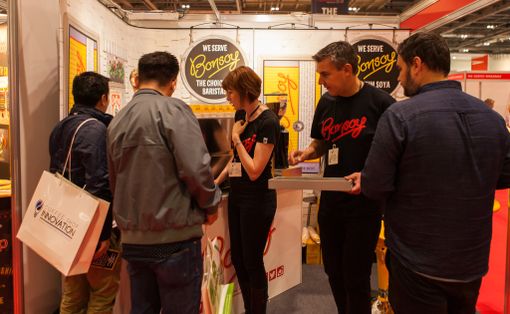 -
Running alongside 6 other leading events for the hospitality sector, including Restaurant & Bar Tech Live and Coffee Shop Innovation Expo, the show is set to attract over 18,000 of the industry's visionaries, who are shaping the restaurant and takeaway scene of the future – and it's FREE to register for your ticket!
The Restaurant & Takeaway Innovation Expo takes place from the 25th – 26th September at ExCeL, London, and offers visitors the chance to engage with over 500 innovative suppliers, attend 200 expert led seminars, take part in insightful panel sessions, take advantage of unparalleled networking opportunities, discover a range of exciting franchising opportunities, and much more!
Research shows a clear increase in the levels of people eating out in the UK over the last few years, driven by long-term demographic and consumer trends. There has never been a better time to invest and involve yourself in hospitality - and the Restaurant & Takeaway Innovation Expo enables you to hear from the experts to find out where the restaurants and takeaways are headed next!
Speakers at the Restaurant and Takeaway Innovation Expo include:
· Matt Snell, MD of Gusto Restaurants
· Justin Goes, Regional Director Europe at Subway
· Mark Lilley, Abokado
· Alana Spencer, Ridiculously Rich by Alana
Don't miss being part of the biggest business growth event within the restaurant industry - check out the Restaurant & Takeaway Innovation Expo website now to find out more! www.takeawayexpo.co.uk
The Restaurant & Takeaway Innovation Expo is absolutely FREE to attend and is a must for hospitality professionals looking for their next big investment, and the professionals who can offer the innovative solutions needed! To book your FREE ticket, register here: www.takeawayexpo.co.uk
See you there in September!
-
- ENDS -
SHARE: