-
The statistics showing the amount of businesses that fail in the first year are enough to put off anyone even starting. But if you go down the franchise route, the odds are far more in your favour.
No matter what sector you are in, the first year is still a crucial time for new franchisees. But if you research the franchisor thoroughly and see that they offer all the training and support that will help you to succeed, then the chances of you hitting your breakeven targets in the first year are definitely achievable.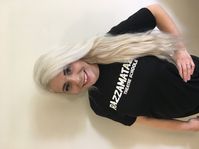 Jessica Chandler Smith, mum of two, opened Razzamataz Brentwood in September 2017 and in a very competitive market, has seen her part-time theatre school achieve huge success in just a few short weeks. We chat to Jessica about how she achieved this, her plans for the future and the advice she can offer other franchisees.
Razzamataz Brentwood currently has almost 50 students. This means that in just six to eight weeks, Jessica has met her breakeven operational costs target.
What attracted you to become a Razzamataz franchisee?
The values that Razzamataz has and the importance of creating a fun place where each child is included and nurtured really attracted me initially to the brand. When I came to the Discovery Den and heard about the significance of creating a family atmosphere within each school and realised how friendly and supportive the network is, I knew it was the perfect fit with my own plans.
What are the most important things that you learnt from the initially training week?
The importance of branding for both Head Office and my theatre school was instilled in us at every stage of training. When you think about running a theatre school, you don't necessarily think of everything that goes on in the background such as safeguarding and employment law, but I now know how crucial it is to understand and comply with these areas too.
Why do you think it is important to follow the Razzamataz system of marketing?
I've had businesses before and I know I've wasted a lot of money and time trying things that just didn't work. With a successful franchise such as Razzamataz, you cut out all the stuff that people tried and tested that didn't work so you are confident that you are spending your money in the right places.
What are your plans for Razzamataz Brentwood?
By the end of July next year, my aim is to have more than 100 students and also to offer some of the other Razzamataz products such as Razz Tots. I've spent a lot of time building great relationships within the community to give our students lots of performing opportunities already and this is definitely something that I will continue with. I want to offer the students of Razzamataz Brentwood the chance to get involved with so many different opportunities. I'm very excited already thinking about our summer showcase and what we have planned.
What challenges have you had and how have you overcome them?
The main challenge is always to make sure I'm representing Razzamataz to the highest standards at all times. Initially, it is about getting parents to trust you and your team with their children. Understandably, people have lots of questions for you and some can be quite challenging for a new business owner, but it is great that I have the support and guidance of Head Office for when I need it.
What have been your biggest achievements so far?
I'm incredibly proud of being able to have a school with almost 50 students in such a short amount of time. The energy in the school is wonderful and I know all my team and the students thrive on it. I'm also delighted that the Razzamataz brand has meant that my students are already getting exciting opportunities. I've already been contacted by CITV, the producers behind the film Aladdin and The Voice Kids so I know there will be lots of opportunities going forwards.
How are you planning on making the most of all the Razzamataz resources such as webinars and regional training?
I make sure that I attend all the training and webinars because I know that I need to keep learning and grabbing opportunities with both hands. I also really enjoy networking with other Principals because I've made some real friends. After training or a meeting, I'm buzzing with ideas and it also stops you being lonely, which can happen when you run your own business. The support you receive from Head Office is also amazing. You don't realise initially how important it is but as you progress, it becomes a vital part of your success.
What advice can you offer other franchisees?
People buy you before they buy a product so make sure that you spend time to get to know your customers. People are also quicker to forgive small mistakes if you've built up a relationship with them so create a family atmosphere and take time to learn a couple of things about each student. It means so much to parents if you can feedback how a shy child has enjoyed a class. I'll often take a little 'sneak peak' video to show mum and dad how they got on and that can really make someone's day.
To join Razzamataz Brentwood, speak to Jessica on 07955293329 or email brentwood@razzamataz.co.uk.
SHARE: