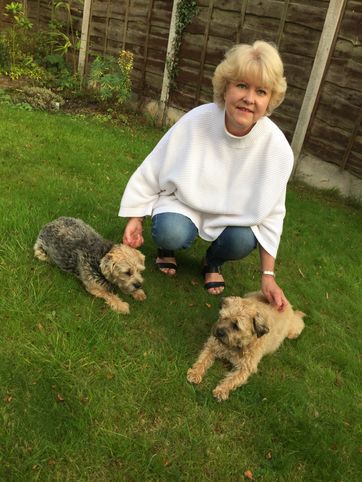 OSCAR Pet Foods, the leading Pet Food Franchise, is pleased to announce the launch of its new customer referral scheme – with the very first winner of the pet-friendly holiday making plans for a fun family time together.
Congratulations to Alison Jones, the FIRST OSCAR customer to win a pet-friendly holiday... for recommending a friend to her local OSCAR Nutritional Advisor.
Alison could not believe her luck when she received the news! "Feeding my dogs OSCAR pet food is a prize in itself but to win a holiday for passing on details about the food to a friend came as a complete surprise. I never win anything," says Alison!
"To have dogs that were not eating properly caused me a great deal of worry, and running my own hairdressing business added to the demand on my time in trying to source something more satisfying. Until I was introduced to Lesley and OSCAR Pet Foods – I am so happy, the difference is amazing, meal times are a pleasure, and it's delivered to my door.
"Thank you so much for a fantastic and reliable service and an even bigger thank you as I look forward to a holiday with my family... and my dogs!"
Franchisee, Lesley Lavin, says, "I value my customers for their loyalty. It's a pleasure to run a business where I can enjoy delivering a service that ensures my customers have fit, happy and healthy pets.
"I believe every pet deserves an OSCAR…meal, and customer recommendations are overwhelming – even more so when the competition's FIRST WINNER brought me a new customer and a fantastic holiday treat to Alison and her family."
Every OSCAR Pet Foods customer has the chance to win a pet-friendly holiday worth £1000 – please ask your local Nutritional Advisor for details.
SHARE: