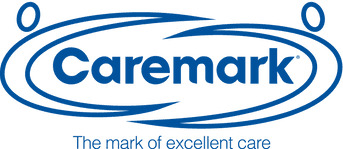 Caremark
Buying into an established brand has many obvious benefits for a new franchisee and overall would seem to hold less risk than a newer franchise just entering the market, yet there are benefits to be had from both ends of the spectrum.
An established franchisor offers a proven and successful model across multiple locations, which will have been adapted and developed over a period of time, therefore offering a more robust investment than a newcomer's un-tried model.
Experienced franchisor
The experienced franchisor is also able to attract franchisees through the strength and reputation of its brand and its network of successful franchisees. Any new businesses therefore will benefit from the brand awareness and traction built up by them. Also, when it comes to financing your investment, banks are likely to lend on more favourable terms to a proven franchise.
Good support system
Having access to good support is important for most new franchisees. A mature franchisor will have a dedicated team of skilled professionals available to guide and advise new businesses from day one onwards, giving you the best opportunity to grow your franchise as quickly as possible. In addition, your business plan will be founded on realistic projected revenues from the franchisor and other franchisees.
Opting for the newer franchisor
Yet, there are advantages for opting for a new franchisor. A discounted initial fee may be offered to attract new investors offering considerable upfront cost savings and of course there is also the benefit of having a wider choice of territories, rather than taking "all that is left" with a mature franchisor who may have sold many already. Being one of the first franchisees you benefit from being a "big fish in a small pond" thus receiving a disproportionate amount of support compared to an established franchisor.
A newcomer franchise will often be prepared to negotiate in respect of the actual terms of the franchise agreement as they will be keen to recruit new franchisees. Consequently you may be able to negotiate significant concessions that you could not do with an established franchise operation.
Whichever option you choose, there are benefits to be had, depending on what you are looking for but it is always worth weighing up all the pros and cons before signing on the dotted line.
Written by Mary Wardell
PR & Marketing Executive
Caremark Limited
To find out more about a Caremark franchise - Email Hannah@franchiseexpo.co.uk
SHARE: