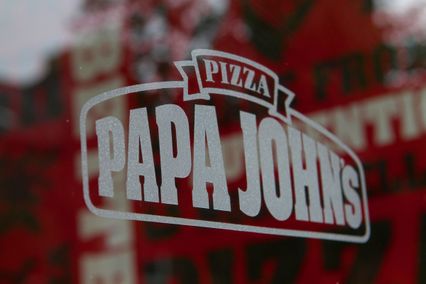 -
Leading pizza franchise, Papa John's, has announced it has opened in Macclesfield. Dave Foster, who joined Papa John's as a franchisee last year also runs Ellesmere Port and Chester and has plans to open two further Papa John's in 2018.
"My brother Sam has Papa John's in Dundee and my Dad was also in the Pizza business," explains Dave Foster. "Myself and my wife Rachael worked for a rival firm for 12 years and so we are certainly keeping pizza in the family! It's the industry we know best and we are delighted to be part of the Papa John's family, serving-up the: "BETTER INGREDIENTS. BETTER PIZZA" concept to our growing customer base.
"We chose Macclesfield as being close to Manchester it is a great area," continues Dave. "Many families live in the region and there is also a big college attracting a sizable student population. We have already recruited 10 local staff in-store and a further 10 drivers to help us satisfy demand!
"We have signed a development deal to open a further two Papa John's next year," continues Dave. "The current Papa John's incentive scheme includes all the ingredients for success and has been most helpful with our expansion plans as it offers some free equipment, reduced royalties and help with marketing for the new stores.
"Every week Papa John's opens more outlets across the UK and this can only help increase awareness of our top-quality pizza even further. As the company grows our family is pleased to have our very own slice of Papa John's."
There are now more than 350 Papa John's in the UK and over 5,000 stores in more than 40 international markets. Papa John's is one of the largest pizza companies in the world and has opportunities for franchisees throughout the UK. Papa John's is actively recruiting for new franchisees an provides all the training and assistance needed to set up, including help with location selection and full turn-key opening of the store.
If you'd like further information, please click here.
SHARE: