Papa John's

Targets Seaside Town of Weston-Super-Mare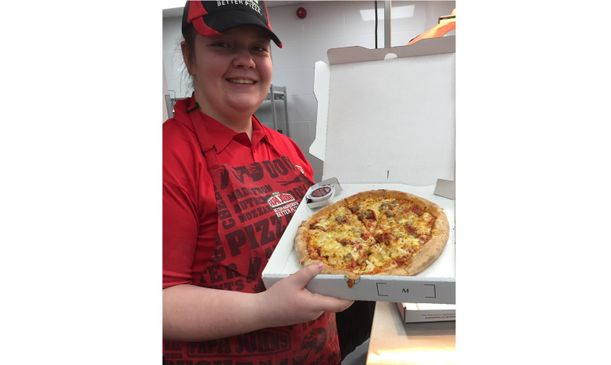 -
PRESS RELEASE
For immediate release
-
12 March 2018: Leading pizza franchise, Papa John's has opened its latest store in Weston-Super-Mare. Run by franchisees John O'Brien and Clif Roberson, the new outlet employs almost 20 local staff to deliver Papa John's top quality pizza to local residents in the sea-side town. Old school friends from Merthyr Tydfil, John and Clif, turned business entrepreneurs when they joined Papa John's at the end of 2015. They now run eight stores employing a total of around 140 staff and aim to open a further Papa John's in the West Country within the next few weeks.
"Our first Papa John's opened in Cwmbran just over two years ago and due to the popularity of the pizzas, sales rapidly exceeded our expectations," explains Clif Roberson. "We followed up by opening stores throughout the Welsh Valleys including: Pontypridd and Merthyr Tydfil and then expanded into England with the Yate (Bristol) opening in August last year.
"Our growth has been helped by a special Papa John's incentive scheme for franchisees designed to provide support when setting up new stores," continues Clif. "Deals on equipment, help with marketing plus discounted royalty fees are a real boost in those early months of trading and ensure pizza sales get off to a great start!
"Weston-Super-Mare is the perfect location for our continued Southern expansion. There are many families living in the catchment area and it's also a big tourist destination. It is also home to the famous Weston-Super-Mare Sand Sculpture Festival (open from 30th March 2018) now in its 13 year. We are very much looking forward to introducing local customers and visitors to the region, to the Papa John's: "BETTER INGREDIENTS. BETTER PIZZA" concept, which ensures our pizzas are made with only the finest ingredients, including fresh dough, for a better natural flavour. Once customers have tasted our pizza then we hope they will be back for more!" Papa John's is actively recruiting for more enthusiastic franchisees hungry to join the team. As one of the largest pizza companies in the world, Papa John's has opportunities for franchisees throughout the UK. Help is provided with location selection and full turn-key opening of stores. As a franchise, the Company supplies all the assistance needed to get your successful Papa John's up and running.
-
-ENDS-
-
About Papa John's
Papa John's was founded in the USA in 1984 and there are more than 350 stores across the UK and over 5,000 stores in more than 40 international markets and territories.
Papa John's is the only branded pizza chain to use only fresh dough, never frozen, giving a better flavour and our unique tomato sauce is made from the best Californian tomatoes, picked and packed from vine to can in just six hours.
SHARE: