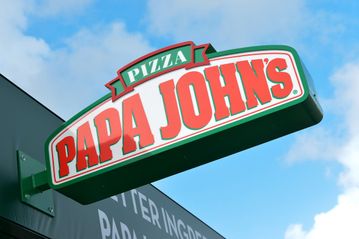 Papa John's International announced it is expanding in Europe. The world's third largest pizza delivery company, founded in the USA in 1984, now has more than 5,000 stores in 45 international markets and territories.
Tim O'Hern, Senior Vice President & Chief Development Officer at Papa John's International explains: "Europe continues to remain a current focus for the growth of Papa John's. Excluding the UK, we have opened over 30 stores in Western Europe in the past 12 months. France and Spain are really delivering and we plan to continue to open more restaurants in both countries for the remainder of 2017 and future years. We are also actively recruiting new franchisees to help us develop the Papa John's brand across both Eastern and Western Europe, in regions as diverse as: Greece, Romania, Germany, France, and the Ukraine.
"To help us expand in Europe, we are looking for ambitious business operators with the organisational infrastructure and financial capacity to develop multi-unit operations. Franchisees will introduce the Papa John's brand to a new customer base, hungry to try our renown pizza. In return, we offer the quality of support and training only associated with a world-leading franchised brand."
Gareth Davies, Regional Vice President for Western Europe, explains: "Europeans are no different to the customers we have in the 45 other international countries we trade in, they love better pizza! Papa John's has been very well received in Spain where we opened more than 20 stores in our first year; France where we have seen huge demand; and in the Netherlands where a group of UK-based franchisees have joined forces to bring our quality pizzas to the Dutch. Product quality and innovation, excellent service and a passionate team remains the recipe that we see for delivering success for our franchisees around Europe, just as it is across the rest of the world.
"However, there are some regional differences when it comes to understanding local preferences and culture," continues Davies. "This is why we are always keen to work with franchisees as partners when entering a new country to ensure we offer quality products that delight the local customers. For example: the 'Novegienne' pizza, with salmon and onion sold in France, is a personal favourite! What is important is ensuring our BETTER INGREDIENTS. BETTER PIZZA promise is always kept and our gold-standard products are as good in France as they are in any other region in Europe, the UK or the USA."
To find out more on this brand - Click Here
SHARE: