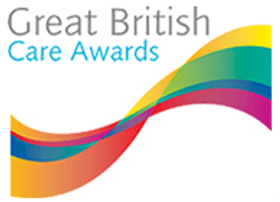 PerCurra founder and Managing Director Gill Heppell is one of the judges at the Great British Care Awards 2017. Today she is interviewing finalists in the North East region at their Judging Day which is being held at the Marriott Gosforth Park, Newcastle.
Gill said: "The Great British Care Awards highlight the wonderful work done in the care sector. Judging for these awards is a pleasure and a privilege. Earlier this month I interviewed finalists in the London regional awards and today I am meeting North East regional finalists. This region's category winners will be announced at a Gala Dinner on 30th November.
"We have truly amazing people working in the care industry; supporting the most vulnerable people in our society. Typically, care professionals are quite humble about what they do. They simply want to make a positive difference to people's lives. Taking part in the judging process I have already heard some fantastic and touching stories about how professional carers support their clients. So often they go above and beyond what is expected of them."
The Great British Care Awards are a series of regional events throughout England and are a celebration of excellence across the care sector. The purpose of the awards is to pay tribute to those individuals who have demonstrated outstanding excellence within their field of work.
SHARE: