A British favourite fish and chip shop brand is focusing efforts on UK expansion.
The iconic brand, Harry Ramsden (now 90 years old) is expanding, targeting seaside and city centre locations.
-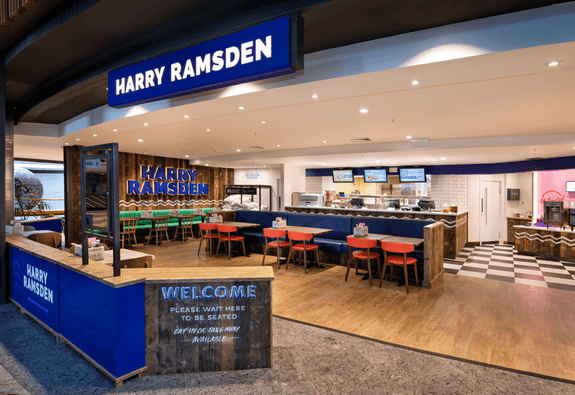 -
(Harry Ramsden First Store - West Yorkshire Store)
-
"The perfect time to expand the brand" (Judd Williams, Brand Director)
-
Judd Williams, international development director of the group is positive now is the perfect time to expand Harry Ramsdens, explaining the increasing importance consumers place on quality, provenance, quality and taste when making their dining choices. In such a busy consumer driven society, convenience is also a high factor; Harry Ramsdens also meets this factor.
Harry Ramsdens not only meets the QSR industry for convenience, the brand also has assisted service models, which are run more like a restaurant. Both business models target different consumer segments based on location.
-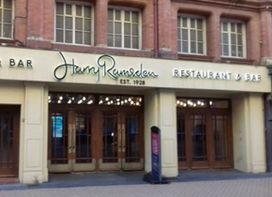 -
Outside (left) and inside (right) of Harry Ramsden Restaurant Blackpool
-
'British consumers spend a whooping £1.2bn on fish and chips per year!'
-
According to the Federation of Fish Friers, British consumers spend around £1.2 billion in the UK on the nations favourite - fish and chips. Across the UK there are 10,500 specialist fish and chip stores meaning Harry Ramsdens will have some stiff competition, however with their brand establishment, reputation and years of experience, Harry Ramsdens already has a competitive advantage.
Investment costs are typically in the region of £300,000 upwards including fitting and upfront fees. The company is seeking operators with "drive and experience" to run their on franchised store.
SHARE: