TaxAssist Accountants, the UK's largest network of small business specialist accountants is celebrating the opening of its 200th Shop.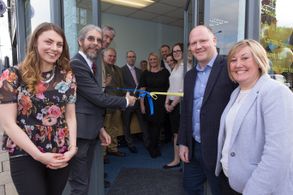 Franchisee Dave Forrester's new shop in Bingley, West Yorkshire, hit the 200th spot. Dave, who runs two other shops in Keighley and Ilkley, looks after more than 400 small businesses across the region and with his team decided to open his third shop to meet growing demand from existing small businesses and new businesses starting up in the area.
The office was officially opened on Thursday 6th April by the Deputy Lord Mayor of Bradford, Councillor Alun Griffiths, who made a short speech and performed the ribbon cutting. The opening was attended by local councillors, as well as current clients, friends, family and local businesses.
Dave Forrester said: "With the business going from strength to strength in Keighley and Ilkley and a growing small business culture in and around Bingley, it seemed like the perfect time to lookout for a new conveniently placed shop. Demand for our services continues to grow and the new third shop gives us the opportunity to grow with it."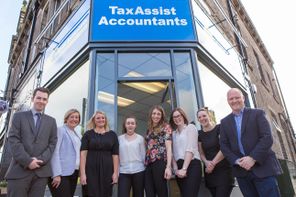 "We're delighted by the positive response we've had so far and would like to thank everyone who came along to our launch event, it was great to welcome our clients, dignitaries and representatives from the local small business community to our new offices and celebrate being TaxAssist Accountants 200th shop."
James Mattam, Group Business Development Director, said: "We're immensely proud of Dave and all of his team for opening their third shop and helping us reach a milestone of 200 TaxAssist Accountants shopfronts in the UK. Our brand continues to go from strength to strength and we continue to open more shops in other parts of the country.
Retailing accountancy changed our business 15 years ago and we're excited to bring more accountants on board and be a part of our future growth.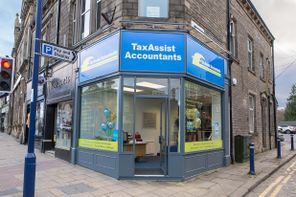 "Dave and his team have followed the model well and led the way in cloud accounting technology developments within their practices. The whole team understands just how important technology can be to help clients develop their business and at the same time make the accounting practice more efficient. With Making Tax Digital on the horizon, Dave's practices are in an excellent position to help small businesses and individual clients to be fully ready to cope with the biggest change in recent times in how tax is reported and paid."
The network, founded over 20 years ago has grown consistently year on year. It now services more than 65,000 clients with a fee bank in excess of £42 million, with over 280 shops and offices covering the UK and Ireland, as well as 6 branches in Australia with further expansion planned.
For more information, please Click here.
SHARE: