Our digital magazine (FE News) is here. Providing you with industry leading content from experts in franchising and franchise suppliers! Get your personal copy today - just click here.
-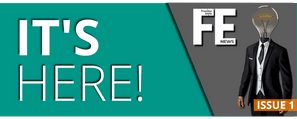 Comexposium has an exciting announcement to make! The team behind the UK's most comprehensive online directory of franchises for sale, and the UK's biggest international franchise show, is pleased announce the release of FE News Issue 1.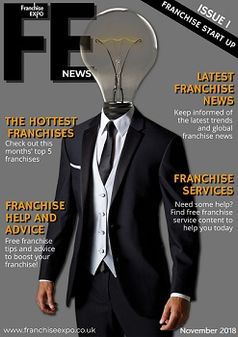 Our marketing and design team have been working hard behind the scenes sourcing exclusive content from franchise industry leaders to equip readers with the tools, knowledge and industry trends necessary to start your venture (Issue 1 – Franchise Start-Up). After weeks of working on the design and content we have a strong publication which will benefit the industry.
-
"The magazine is all about adding value to the industry, and for our clients through thought leadership; we have an innovative strategy in mind and want to create a magazine that not only benefits potential franchisees, but also provides readers enriching content".
Joshua Christopher (Marketing Manager)
-
FE News will initially be released quarterly with each edition themed. Content will be provided to match each quarterly theme. There will also be opportunities for franchisors to advertise their brand over a 100,000 reach! Click here for your copy of issue 1.
The magazine will be digital only, members who sign up to Franchise Expo will be sent a personal copy before public release; after which people can access their own personal copy here: www.thefranchiseshow.co.uk/fe-news. If you're in the franchise industry, have something to offer franchises, or have a franchise related query please get in touch (details provided at the top of this press release) *.
-
For more information, visit our websites or contact Ines Jones on 0044 (0) 1179 902 091 / Email: ines.jones@comexposium.com.
-
- ENDS -
*This is a thought leadership magazine to provide help, advice and useful news stories to readers. Advertisements promoting a service or franchise will be charged to the applicable rate (full page, half a page, third/quarter page etc.). For more info on getting involved email ines.jones@comexposium.com.
SHARE: