-
In 2014, UK musical theatre group Collabro burst onto the scene having been crowned winners of the eighth series of Britain's Got Talent. Having performed across the globe to standing ovations from the US, Japan and Canada, they are now back in the UK on tour and giving British children a taste of the limelight.
The lucky youngsters all attend Razzamataz Cambridge and will be performing alongside Collabro on Friday 10th November at the Cambridge Corn Exchange.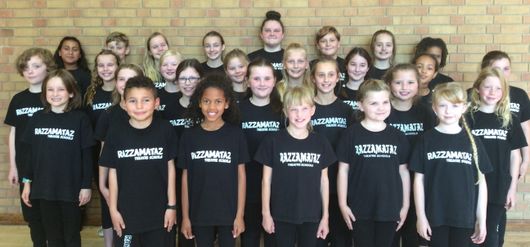 There are 32 children from the ages of 8 to 16 who will take part in Collabro's third tour called Home, which comprises 29 dates across the UK. The students will be performing a Lion King medley and the haunting and beautiful Bui Doi from Miss Saigon with the Collabro boys and their live band.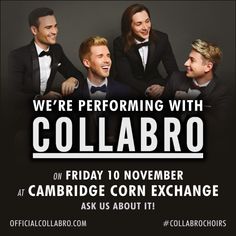 "We are so excited to be performing with 29 amazing children's choirs from across the UK as part of our Home Tour," said the group. "As children, all four of us were members of local stage schools or choirs and the training and grounding it gave us certainly contributed to our journey into becoming Collabro. We're really pleased they're aboard our #CollabroChoirs project and we can't wait to sing with them all."
Emma Louise Campbell, Principal of Razzamataz Cambridge said: "This is really a wonderful opportunity for our students and we are very excited to be involved in the Home tour. Our teachers and students have been busy preparing and rehearsing for weeks and the Razzamataz Cambridge students are incredibly proud to be performing alongside Collabro."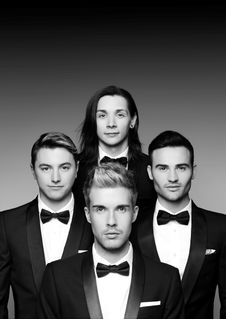 Razzamataz Cambridge is part of the established Razzamataz network of part-time theatre schools. Working with Collabro is just one of the many exciting opportunities for their students, both locally and on a much larger stage. For a number of years, youngsters across the UK schools have been performing at Her Majesty's Theatre in London and new for 2018, they will be performing at the Indigo Centre at London's O2 and this year at Disneyland® Paris.
"A part of being a Razzamataz student is to create memories that will last a lifetime," adds Emma Louise. "Getting to work with top performers is a real privilege for us and gives our students a unique opportunity to witness and experience first-hand the thrill of performing in front of hundreds of people."
Razzamataz offers a wide range of performing arts styles for youngsters age 2-18 including current trends that are accessible to children and teenagers. Classes consist of dance, drama and singing and the curriculum covers the whole of the performing arts, from classic West End musical theatre to street dance, pop singing and acting for camera.
To find out more about Razzamataz Cambridge or to book a free taster class, contact Emma Louise on 01223 755113 or 07895347239 or email Cambridge@razzamataz.co.uk.
SHARE: