A Dragons' Den backed theatre school franchise is delighted to be welcomed into the British Franchise Association (bfa).
The bfa was set up in 1977 to act in the interest of the industry as a whole in assessing and accrediting the world of franchising. Not only does it give the seal of approval to those already in the network, it is a smart business choice to attract new franchisees who are seeking to invest in a reputable franchise.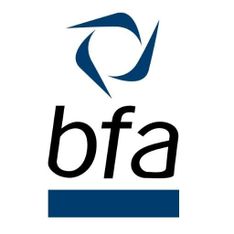 Franchisors who wish to apply must put themselves forward to be tested against the bfa's strict criteria. If they successfully pass accreditation, they are then able to join the bfa as a member, gain access to the benefits of membership and become represented by the British Franchise Association.
Razzamataz Theatre Schools is delighted to have recently been accepted into the bfa. Having built a solid reputation in the franchising industry for the last 11 years, the acceptance into the bfa confirms their position as a market leader.
"We have been operating as a part-time theatre school business since 2000 and during this time we have built up a strong and robust operating system," explains MD and Founder, Denise Hutton-Gosney. "Becoming a member of the bfa gives us another seal of approval and will give people looking to invest in our franchise even more confidence and assurance."
Denise has grown the franchise business to almost 50 schools up and down the country. There have been hugely successful partnerships with the likes of First Choice, Her Majesty's Theatre, The Stage newspaper, Move It, Barbie and Universal Pictures and new for 2017, Eurocamp.
"2017 is shaping up to be another hugely exciting year for us," adds Denise. "Together with Eurocamp, we are launching a dance competition that will be judged by Diversity, who won Britain's Got Talent with street dancer Lizzie Gough. We are also delighted to announce that we have been given the exclusive opportunity to hold a workshop with Ashley Banjo from Diversity following on from our advertisements being shown at the Diversity arena tours."
Razzamataz franchisees come from all walks of life and various backgrounds. What brings them all together is their love for performing arts and working with children and young people.
Chloe Lee, age 23, is the Principal at Razzamataz Chester and was very keen to be part of a successful franchise as she explains. "Being part of a franchise has the advantage of people already knowing the name and the brand," says Chloe. "Wherever I go and I mention Razzamataz, generally people have at least heard of it. Whereas if I were to set up a small business on my own, the public wouldn't know the brand and probably wouldn't have the same level of loyalty and trust in the company as they do with a well known brand like Razzamataz."
To find out if franchising is the right option, Razzamataz holds regular Discovery Den days across the UK where potential franchisees get a chance to meet the head office team, find out more about franchising in general and discover what it is like to run a part-time theatre school.
To find out more, contact Head of Franchisee Recruitment Suzie McCafferty. There are exciting opportunities to take over existing schools in Bristol and Tonbridge as well as launching new schools all over the UK. Razzamataz is especially looking for dynamic Principals in Aberdeen and Wales. Contact Suzie now to benefit from our offer of up to £6,000 saving until May 2017! Email: Hannah@franchiseexpo.co.uk
SHARE: