There have been fears over the years that working-class children are being denied the opportunity to get involved in performing arts due to the rising costs of training. Social mobility and diversity in the arts has been a hot debated topic with stars such as Benedict Cumberbatch and Eddie Redmayne recognising the strain on less privileged students.
Both Cumberbatch and Redmayne came from privileged backgrounds at performing arts colleges, but fear that it will become increasingly difficult for working-class talent to succeed.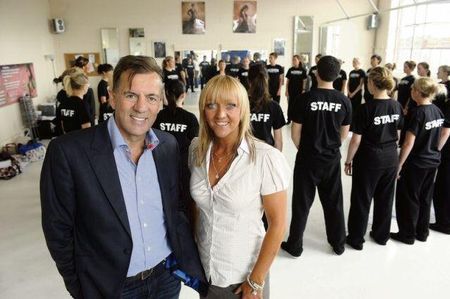 MD and founder of Razzamataz, Denise Hutton-Gosney, has experienced first hand the pressure of being priced out of her passion, explaining "I actually gained a scholarship to go to college but still had no money to live and to buy the shoes and equipment I needed. I couldn't pay my rent so I had no other option but to leave".
Denise's drive and determination meant she regularly had to catch the overnight bus from Scotland to London to audition and follow her passion. Her tenancy allowed her to gain professional employment before taking the leap into setting up her own theatre school. Coming from a working class background, Denise had one dream; to make performing arts accessible to as many young people as possible.
Razzamataz local associations have been offering young performers the opportunity to win a scholarship for a year's free tuition, worth around £600 in partnership with The Stage newspaper since 2010. The company has given away around £30,000 worth of scholarships every year! This accumulates to circa £200,000 worth of scholorship places over the years across the UK.
Razzamataz has enabled young people across the UK to get involved in performing arts (many of which for the first time) through this exciting partnership. The opportunity has also facilitated students, giving them the confidence to go on to secure prestigious places at college and universities.
"Winning a scholarship with The Stage has been wonderful for the students and given them the belief in themselves to go on and achieve their dreams," adds Denise. "As a business, we have helped lots of families over the years and inspired young people to enjoy the theatre arts and that is one of my proudest achievements."
Reflecting on her own personal financial struggles gave Denise and Razzamataz schools the motivation to pursue and set up their own charity called Future Fund. The charity helps fund students in performing arts colleges once they leave Razzamataz.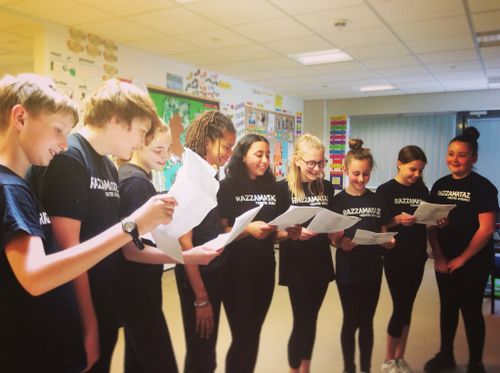 "The charity was set up in 2008 to give back to the students and their families who have been with us over the years," says Denise. "Had I been given the chance to audition for additional funds to help with my living costs, it would have been a lifeline for me. To date, we have raised more than £50,000 and supported many students who may not have been able to complete their courses without the extra funding."
Razzamataz Theatre Schools are also very proud of the 50% sibling discounts they offer, which has made a huge difference to many families trying to offer their children wonderful opportunities.
"Everyone at Razzamataz is passionate about the benefits of performing arts to children and young people," adds Denise. "We will continue to make sure that this is an area where all children can have opportunities regardless of their economic background."
If you're interested in opening up you're own theatre school franchise, just search Razzamataz for current resale opportunities with Franchise Expo UK.
-

SHARE: