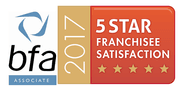 If you were taking a stroll on Saturday October 7th, you may have come across a group of children and teenagers who were still in their onesies and PJs.
In fact, far from being sleepy and a little bit lazy, this group of youngsters were doing their bit for charity and were getting ready to sing, dance and act throughout the day at a local theatre school.
The children across the UK all attend Razzamataz and were raising money for the company's charity Future Fund, which helps to finance a scholarship of a former student to train at a performing arts college or university.
Now in its fourth year, the theatre school has been delighted to help youngsters fulfil their performing arts ambitions and has helped financially support them through some of the most prestigious colleges in the UK.
"Since the Future Fund charity has launched, our community of students and their parents have really got behind it," says Denise Hutton-Gosney, MD and Founder of Razzamataz. "It's very expensive to study performing arts so every little bit of help we can give is gratefully received. It takes such a huge amount of dedication, commitment and talent to get accepted into college so we are very proud to help support these young people. Wearing PJs or onesies is great fun for the children and really simple for the parents to organise so it has been a hit every year."
Since the charity launched, there have been three rounds of auditions at the iconic Pineapple Dance Studios in Covent Garden and thousands of pounds worth of support to ten Razzamataz students. The panel of independent judges who select the winners come from a very experienced performing arts background, having graced the stages in the West End and overseas.
These include dancer and choreographer Robert Hamilton with West End credits including CATS and FAME and as well as dancing with Robbie Williams and Kimberley Wyatt. From The Phantom of the Opera was Victoria Ward, street dancers Fi Silverthorn and Lizzie Gough from ITV's DANCE DANCE DANCE and even a former Razzamataz student who is now a professional performer currently in Matilda.
The PJ day is a national Razzamataz event and all the schools, of which there are nearly 50, get involved. As well as having fun and raising money, the day gives the teachers a chance to chat to the students about their options when leaving school.
"Some of our students are keen to progress with their performing when they leave school while others enjoy it for fun, fitness and a chance to catch up with their friends," says Denise. "We believe that performing arts gives all young people the skills that are needed to progress in life. Whether that is to be professional performers or something completely different, performing arts has been proved to build confidence and raise self-esteem, vital attributes for young people today."
Razzamataz offers a wide range of performing arts styles for youngsters age 2-18 including current trends that are accessible to children and teenagers. Razzamataz classes consist of dance, drama and singing and the curriculum covers the whole of the performing arts, from classic West End musical theatre to street dance, pop singing and acting for camera.
To find out more about becoming part of the Razzamataz network of Principals, contact Head of Franchisee Recruitment Suzie McCafferty. For new franchisees, Razzamataz has a special offer of just £7,995 (£2,000 saving) to launch a Razzamataz theatre school. Plus until the end of 2017, Razzamataz will pay your VAT - a saving of around £1,600 and your first term management fee is free. Chat with Hannah on 0330 1222 049 / Hannah@franchiseexpo.co.uk
SHARE: