CEO Anne-Marie answers questions about her journey opening
d

i

d

d

i

d

a

n

c

e

franchise

-

Find out what diddi dance is all about, whether you would be the right person to get involved in the franchise, and most importantly why you should get involved in diddi dance!

-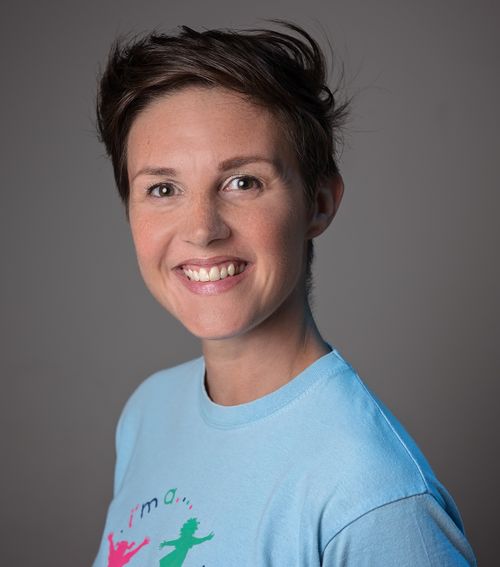 -
1. Tell us about the diddi dance concept.
We run funky, full of fun preschool dance classes for girls and boys. We want a child's first introduction to dancing to be a really positive one, so our 45 mins sessions are action packed with our own original music and lots of fun dance exercises and props.
-
2. How and when did you become involved with diddi dance?
I created the idea back in 2003. I'm a qualified dancer and have over 25 years dance teaching experience for all ages. I found a gap in the market for the under 5s to engage in all dance styles, creating a relaxed session where toddlers and their grownups join in together at their own pace learning coordination, rhythm, gross & fine motor skills and building confidence while doing something they love.
-
3. What was your background prior to joining diddi dance?
I've danced since the age of 3 in all different dance styles, I then decided I wanted to dance professionally so trained at the Northern School of Contemporary Dance in Leeds and obtained a 1st class degree in 1997. This then lead me to perform all over the world for all sorts of artists & events and in between jobs I kept up with my teaching work for older children and adults. I then worked with babies & toddlers in a play environment and saw how much fun this age group was and wanted to work with them more!
-
4. What are some of the advantages in being a diddi dance franchisee?
Our business in a box franchise really suits anyone looking for a better work/life balance. It's great for those doing school runs as classes are ideally run between 10am and 3pm Mon-Fri. Our set-up is low cost, the training is well detailed & delivered, and our support gives franchisees help every step of the way from start to growth. Our franchisees benefit from a well trusted & nationally known brand and get to work with a highly rewarding age range, which not only benefits them financially but also the community they work in.
-
5. Who is your ideal franchisee?
We have highly successful franchisees from all walks of life, because we don't teach technique in our sessions you don't have to be a qualified dance teacher. Our sessions are about fun, so we look for people who are engaging and enthusiastic to run successful sessions but also motivated & driven to make the business work and grow overtime.
-
6. What are some of the greatest lessons you've learned in growing this franchise?
That I can't do it all, I can't individually be the expert in all aspects of the business and it's not failing to get others to do it for you. Also that you never stop learning, whether it's in the business or through personal development.
-
7. Do you have a mentor and is there someone you use for inspiration?
I've worked with many great consultants with franchising & business growth and find many entrepreneurs inspiring, but I try not to follow anyone in particular for inspiration as this is my journey and I don't want to get hung up on what someone else may be doing that I'm not yet and rush into any decisions.
-
8. What advice do you have for someone looking to acquire a Franchise?
Look for something your passionate about. Running a business, even a franchise, is hard work but if it's something you love then it isn't as hard, and you always find the enjoyment & remember the reason why you started it.
-
9. In your opinion, why do you think that diddi dance would be a fantastic opportunity for someone?
Our sessions are so physically active and promote a healthy start in life that diddi dance offers such a great service to the community, you build a personally rewarding business working with this age group seeing a lot of the children's' "firsts" and it also gives you a great workout so you're running a business keeping you physically fit too! There is also always a need for toddler/preschool activities, especially dance activities, and this is a market where people are always willing to spend money, on their children, so we find once a diddi dance opens the customers come flying in to try it!
SHARE: