With over 15 years of running successful companies, Sheffield born and bred entrepreneur Neil Jessop is ready to take his strong business acumen to the next level by launching Sheffield's first
Drain Doctor®
franchise.
---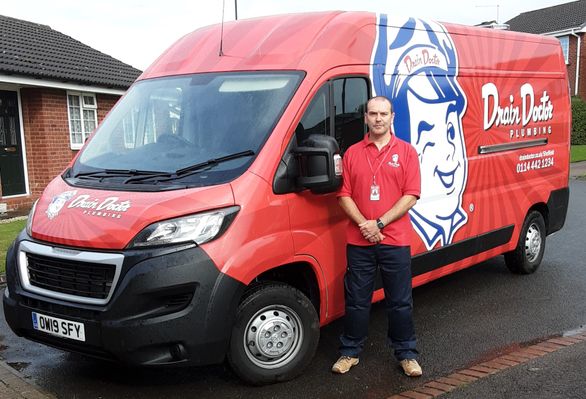 A qualified plumbing and gas engineer since 2013, Neil dedicated his time to running his own plumbing business where he worked closely with British Gas installing and maintaining boilers. After enjoying many prosperous years in business, Neil decided to expand his expertise by branching into the drainage industry.
Not wanting to start a new business from scratch, Neil chose to go down the franchising route and make an investment in a sector and with a brand which was well known, recession proof and scalable. Drain Doctor fitted the bill, particularly as it was part of Neighbourly, the world's largest franchisor of home service brands, with a franchise network of over 3,700 franchisees worldwide, and had a strong company ethos with a Code of Values founded on integrity, respect and customer service.
The new office, which is based in Sheffield, is ready to start trading from 14th October 2019 and will provide a 24/7 world class service to local homeowners and businesses across Sheffield and surrounds.
Neil Jessop said: "Running my own business has taught me skills that will be invaluable to the day to day management of my new Drain Doctor business. From dealing with customers to managing finances, I know I have the experience, commitment and enthusiasm to make this business a success.
"I am really looking forward to be the new franchise owner of Drain Doctor Sheffield and being a key player in the city, where I am committed to delivering a best in class customer service at the heart of the community. The future is exciting and having the wider support, expertise and resource available from Neighbourly and other Drain Doctor franchisees, gives me both confidence and peace of mind."
When Neil isn't busy with his Drain Doctor, he enjoys watching motor sport and tinkering with the car he built from scratch.
Drain Doctor is the UK's leading full service combined commercial and domestic plumbing and drainage organisation with over 55+ franchise locations, delivering a 24/7 local service to customers across the UK.
-
For further information about Drain Doctor hit request free info!
---
Neighborly is a holding company of 22 service brands, focused on repairing, maintaining and enhancing consumers' homes and businesses. The company operates online platforms that connect consumers to service providers in their local communities that meet their rigorous standards as a franchisor across 15 service categories in the United States and in Canada. The company was founded in 1981 as Dwyer Group and is based in Waco, Texas.
SHARE: