NAME(S): Mark and Debbie Greening
JOINED PPP: May 2019
PORTFOLIO LOCATION: Cambridgeshire
---
From Sandwiches to Solid Foundations -
why former Subway franchisee turned to property
---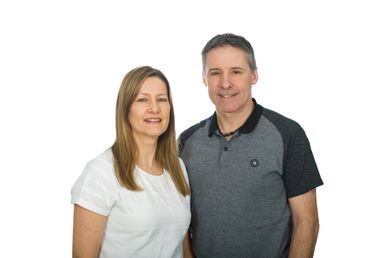 After taking a year out from his career in IT to go travelling with his wife, Deb, Mark Greening couldn't help but notice how many Subway outlets there were all over the world. Part of the reason they were taking time out was because they were thinking of starting their own business, and maybe a Subway franchise was the answer.
On returning home to Cambridgeshire, the couple went to a franchise show and spent the next 13 years as Subway franchisees, running five of the fast-food outlets as well as a convenience store. However, there came a point where Mark didn't want to manage huge numbers of staff and spend seven days a week working, especially when he wouldn't be left with much at the end of it.
"Subway became a great source of income for us and without the strength of the brand behind me, I could have failed, so I understood the benefits of franchising," said Mark. "But it was a very time-intensive business. My bank manager also made me realise that if I turned my business upside down and gave it a shake, I'd have nothing left – no assets to speak of and the income would stop."
This led to Mark and Deb putting the Subway franchises on the market and looking for an alternative business where they could own assets and not have to manage employees. A regular at franchise shows, Mark had already heard about Platinum Property Partners (PPP) and had read a book on property investment written by founder, Steve Bolton.
Despite having no property investment experience, other than renting out their home while they went travelling, and only just enough money to get started providing they sold their house, Mark and Deb felt PPP ticked all the boxes.
No staff, but tangible assets and work-life balance
"Of course, we were sceptical," added Mark. "It seemed too good to be true and we were in fact going to be the first Franchise Partners in our area, so we could have been the one instance where the model didn't work. But it just felt right and was everything we wanted in a business."
As well as giving Mark and Deb the chance to build a portfolio of profitable assets that they would continue to own after their franchise agreement ended, the business required no staff and could be run on their terms.
Mark commented: "With limited funds, we knew we'd have to grow the portfolio slower than some other Franchise Partners, but the beauty with PPP is that you are encouraged you to do other things, have other business interests and multiple streams of income. And we now had the time freedom and flexibility to do that."
Collaboration and community
Following the completion of their first HMO (House in Multiple Occupation) in 2016, Mark formed a joint venture partnership with a fellow Franchise Partner and has since completed an additional two properties on this basis.
These properties are a mix of styles – some featuring en-suites and mostly double rooms, another with a couple of single bedrooms and shared bathrooms – but all achieving between 15% and 20% return on investment (ROI).
With Mark taking on full responsibility for tenanting and management, and then sharing profits on a 50/50 arrangement, him and Deb are half way to achieving their net income goal of £5,000-6,000 per month purely from property. They hope to achieve this in the next two years with another two or three joint venture HMOs.
In the meantime, being part of the PPP network has opened many other doors for Mark: "Being surrounded by so many like-minded, supportive and inspirational people led to me building a second ecommerce business and I now mentor people in this area too. I may also start managing portfolios for other Franchise Partners who are more time-poor, which will provide another source of income. This means I am well and truly working in the 'gig economy' and don't have all my eggs in one basket."
Mark believes that the community is one of the biggest yet most underplayed benefits of the PPP franchise and credits this to not only his success, but growing circle of genuine friends.
---
Hit Request Free Info

to find out how you could become a Platinum Property Partner!
SHARE: