Banbury, UK (7 June 2019) – With over ten years of experience in drainage and plumbing in the West Country region, Drain Doctor Plumbing is today launching a new business focused on providing a 24/7 service to homeowners and businesses in and around Bristol.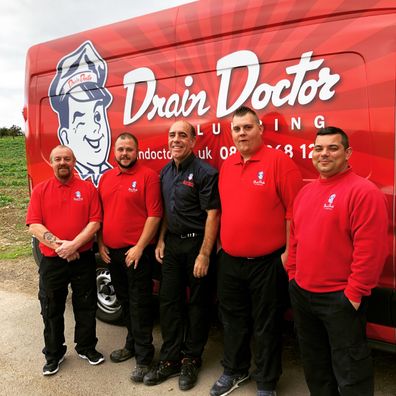 Drain Doctor Bristol, which has a base in Gloucester, is part of a well-established national network of Drain Doctor franchise businesses delivering a local service to customers across the UK. It will offer the same outstanding drainage and plumbing service to customers across the city with its growing fleet of highly trained and qualified plumbing and drainage engineers and branded vans, which are fully equipped with new jetting units, cameras and the latest technology.
Carl Butterfield, Director of Drain Doctor Bristol, said: "We are thrilled to expand our services in the West Country and to provide a vital service to the local Bristol community. Our team of local, highly skilled technicians, alongside our customer service staff's experience and support, is a strong combination and offers customers a comprehensive solution for their drainage and plumbing needs. We're really looking forward to helping more local people, whether it's a collapsed drain, overflowing septic tank or simple planned maintenance work, and to providing an effortless service to even more customers across the region.
"Drain Doctor has a strong company Code of Values and company ethos, which stands central around respect, integrity and customer focus, and this has enabled us to repeatedly provide a superior customer service. Building on our success, we aim to continue to raise those levels of service and satisfaction to the world of drainage and plumbing and to being a key player in the local Bristol community."
Drain Doctor is the UK's leading full service combined commercial and domestic plumbing and drainage organisation operating in over 50 locations, providing a national emergency plumbing, blocked drains and drain repair service across the UK.
Drain Doctor is one of the trade service brands for Neighbourly, part of the world's largest franchisor of home service brands.
- ENDS -
To find out more about franchising with Franchising with Drain Doctor hit 'request free info' today!
To find out more about franchising with Drain Doctor hit request free info.
SHARE: