Finance your Razzamataz franchise with our fantastic offer.
-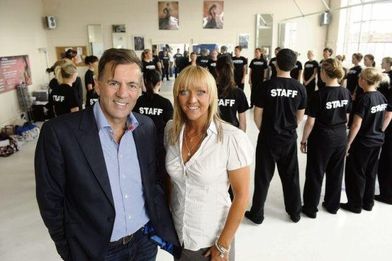 One of the major stumbling blocks for many entrepreneurs at the start of their journey is raising enough finance to support their business. With independent research showing that franchise businesses have a much higher rate of success than independents, that is a route that many are now following.
However, raising the capital to buy into a successful franchise network can prohibit talented individuals which is why a Dragons' Den backed franchisor is offering a special incentive for new franchisees.
Razzamataz Theatre School will offer an interest free loan of up to 50% of the franchise fee and the team of in-house experts provide advice on every element of purchasing a franchise.
Suzie McCafferty has more than 18 years international franchise experience and is the British Franchise Association's Regional Chair for Scotland. She is also the Head of Franchise Recruitment and Franchise Support for Razzamataz. "The major franchise banks will lend up to 70% of the total investment (franchise fee £7995 + VAT), Marketing Launch Budget (£4000 + VAT) and Working Capital Requirement (£5000 + VAT), based on a sound business plan and good credit rating," explains Suzie. "We have many years' experience helping novice business owners get their theatre schools off the ground so we can provide a lot of guidance in relation to business plans and general financial preparation."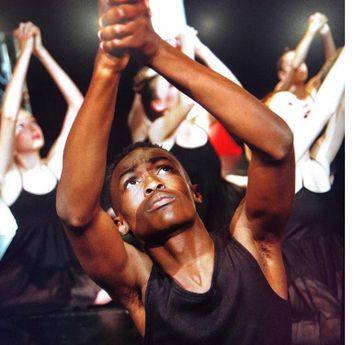 As an experienced franchisor, Razzamataz will encourage and help their franchisees with business planning, both at the outset and an on-going basis. Continually looking at research and development of theatre schools means that banks are going to be much happier to lend to a new franchisee knowing that all this support is already in place.
"The major franchise banks are HSBC, Lloyds, NatWest and RBS," adds Suzie. "There are also other lending options out there such as the Prince's Trust and Franchise Finance which is a finance brokers."
Razzamataz was established in 2000 and began franchising in 2006. The many years of experience has also shown that the theatre school franchise can provide a very healthy return on investment. A franchise Principal who purchased a school in 2001 for £7,000 sold it in 2015 for £70,000.
With so many years' working with a range of franchisees, Razzamataz has developed a training system that works for all. Recent developments have included a new BMS, regional meetings and further training webinars. To keep up with demand, Razzamataz is now holding increased training sessions to allow more people to open their own theatre schools.
This year's training will also take on an exciting addition. Razzamataz has launched a new franchise offering to appeal to those looking for a part-time enterprise. Ideal for parents wanting to work flexibly around their children or someone who works part-time and is looking to combine this with their own business.
Razzamataz Early Years Franchise will be run during the week rather than a Saturday and unlike the main school, there won't be an end of year show to organise. This makes the franchise much more accessible to a wide range of people. Each Early Years Franchisee will receive full support and training so previous experience in the performing arts or running your own business is not necessary. As a special launch incentive, Razzamataz is looking for three dynamic franchisees to pilot this exciting product in return for a 50% discount. Two franchisees have already been recruited with the final opportunity still available.
Razzamataz Early Years Franchise is different from many other franchises in that it requires a minimal financial outlay compared to many other franchises. The franchise fee is £5000 + VAT and there is a £2,500 launch marketing budget. The three pilot franchisees will pay just £2,500 + VAT.
To take advantage of the 50% interest free finance offer, you will need to be a limited company and the remaining 50% is payable over 24 months, subject to application requirements. Due to demand, Razzamataz has increased the frequency of training sessions and now holds termly training for new franchisees.
To find out if franchising is the right option, Razzamataz holds regular Discovery Den days across the UK where potential franchisees get a chance to meet the head office team, find out more about franchising in general and discover what it is like to run a part-time theatre school.
-

SHARE: