New Franchisee utilises
Match

Options

new funding line agreement

-

Match Options has announced that its new Woolwich franchisee will be one of the first to take advantage of its new funding line agreement which enables franchisees access to working capital from day one when they generate an invoice.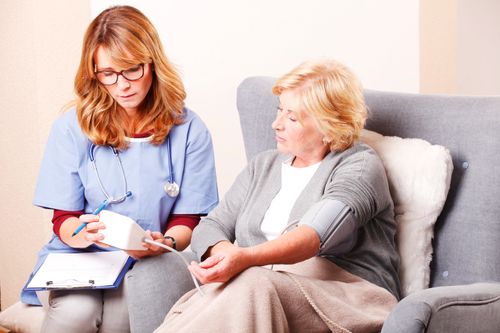 -
Kazeem Alabi, who officially launched his new business in July 2018, says the acute shortage of qualified health staff across the board in the UK means its the perfect time to launch a healthcare recruitment business. Kazeem, who has a degree in Industrial Chemistry and previously worked in the security industry, also explains that the opportunity to launch his own business in a booming sector was an opportunity he could not turn down.
He explains: "I put in a lot of research before I bought my franchise, and Match Options instantly appealed. There basically has never been more demand for qualified healthcare practitioners, whether that's doctors, nurses and in particular care staff. Organisations simply can't find enough quality staff, so they need help and this is where we come in.
"I just launched my business in July 2018, so I have completed my training and am now looking to hire staff, organising marketing material and putting the finishing touches to the office in Woolwich. Match Options have been great to work alongside so far, the training went well and the support I receive is fantastic, the directors have great knowledge of the sector and I can call on them whenever I need to. This is one of the main reasons why I chose franchising, as you have the support of a successful business behind you who have been there and done it, so there is far less risk than going it alone."
Kazeem adds: "Match Options' funding line agreement was also a huge positive for me when I was considering investing, as this ensures my business has working capital from day one of operations. It is very easy for new franchisees to put everything into their new business and exhaust their initial working capital quicker than expected. Match Options ensures this does not happen, which gives you great peace of mind, as we know as long as we can start generating revenues relatively quickly, funding is available from day one, reducing the need for high injections of personal funds."
Michael Celestine, Operations director, Match Options comments: "We are delighted to welcome Kazeem to the Match Options franchise family. Woolwich is a great location and I have no doubt he will be able to replicate, if not better, the huge success our franchisees are enjoying all over the country.
"The new funding agreement only increases the appeal of our franchise offering. Most franchisees find it difficult to access working capital since they are normally new companies without a financial history. Our new agreement, signed with 4Syte Funding, who are backed by Aldermore bank, enables franchisees access to working capital as soon as they start invoicing."
-
- Ends -
-
Match Options is a recruitment agency providing healthcare staff on a temporary and permanent basis. It not only places doctors and nurses but healthcare assistants, care support workers, and domiciliary care workers. It also places health workers in the likes of schools and prisons, meaning the market potential is huge. Match Options has been successfully operating in the care sector since 1999 providing high quality services to the local communities it works in; there are currently seven company-owned branches and four franchisees throughout the UK. With the huge market potential on offer the company is now seeking additional franchisees who are committed and passionate about growing the business throughout the UK.
SHARE: