Eazi-
Apps

launches live weekly webinar sessions for partners...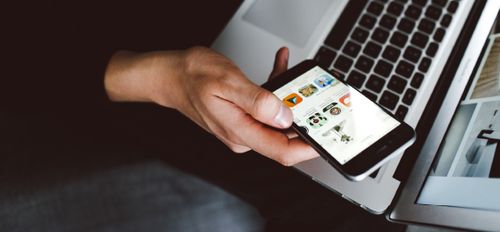 The Eazi-Apps business opportunity consists of everything you need to launch a successful and profitable app business. In addition to our sophisticated technology and professionally designed marketing materials, Eazi-Apps has been dedicated to preparing its partners with the skills required to build an impressive income running an app-building business. With industry-leading live training and an online training academy, its 250 worldwide partners have built proficiency in creating apps for businesses, sales and marketing and graphic design.
In order to show further commitment to its network of entrepreneurs around the world, Eazi-Apps recently launched a weekly development webinar which is open to all partners. Each week, the expert training team provides a presentation on important topics, sharing updates, advice and invaluable experience to help each partner grow in their knowledge and skills. Some of the topics covered in these sessions so far include; The Push Notifications Feature, The Membership Feature, Eazi-Sites, Progressive Web Apps, How to Help Businesses Sell Products Through Mobile, Common Objections and more.
These sessions are fully interactive, allowing partners to open their microphones and jump in with questions at any time. The floor is then opened up to attendees after the initial presentation to share their thoughts and experience or to ask questions. Feedback from this new initiative has been phenomenal with attendees from all over the world continuing their journey as mobile experts providing cutting-edge mobile solutions to businesses. Amanda, Eazi-Apps partner from the UK said, 'It has been wonderful to continue my connection with the Eazi-Apps training team so my learning and development never stops! The weekly development sessions have helped me learn lots of new things and benefit from the experience of other network partners'.
To find out more about the Eazi-Apps business opportunity, click 'REQUEST FREE INFO' to the left!
SHARE: